Are you in a rush for a quote? We can call you NOW to give you a FREE quote!
Just PUSH the Ring Me Button Below and you will receive a call from us.
Just pick up your phone when it rings and wait until a representative answers the phone.
Other Services
Showroom Transport is a nationwide trailer shipper. We ship trailers of most types anywhere in the USA.
Here is a short list of some the types of trailers we move:
| Pintle Hook Trailer | Boat Trailer with or without boat on it | Uhaul Trailer | Any type of trailer pulled with a semi tractor. |
| --- | --- | --- | --- |
There is 2 ways we can transport your trailer.
1. We hook up to your trailer with our truck and pull it where it needs to go. Whether your trailer is a big airbrake trailer or your trailer is a small electric brake trailer, we can move it. We also can move tiny equipment trailers that have no brakes such as a small air compressor trailer.
2. If your trailer is not in shape to take the tow, and it is not too big, we can load it on top of one of our trailers. An example would be a small 6 x 10 trailer. In this case it would be more cost effective for us to haul it then tow it.
If you do not see the quote form just below, click here to get quote<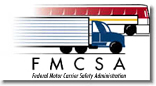 Licensed/Insured/Bonded
Home | Quote | Order | Services | | Contact Us | Testimonials
Ship Trailer, Trailers, 5th wheel Transport Service, Trailer Shipping Company, companies, services, towing